Since minimum wage laws continue to change and vary from state to state, it can be challenging to keep up with them—especially if your employees are located across the country. To help you stay compliant in 2022, we've compiled this guide.
Updated in January, 2022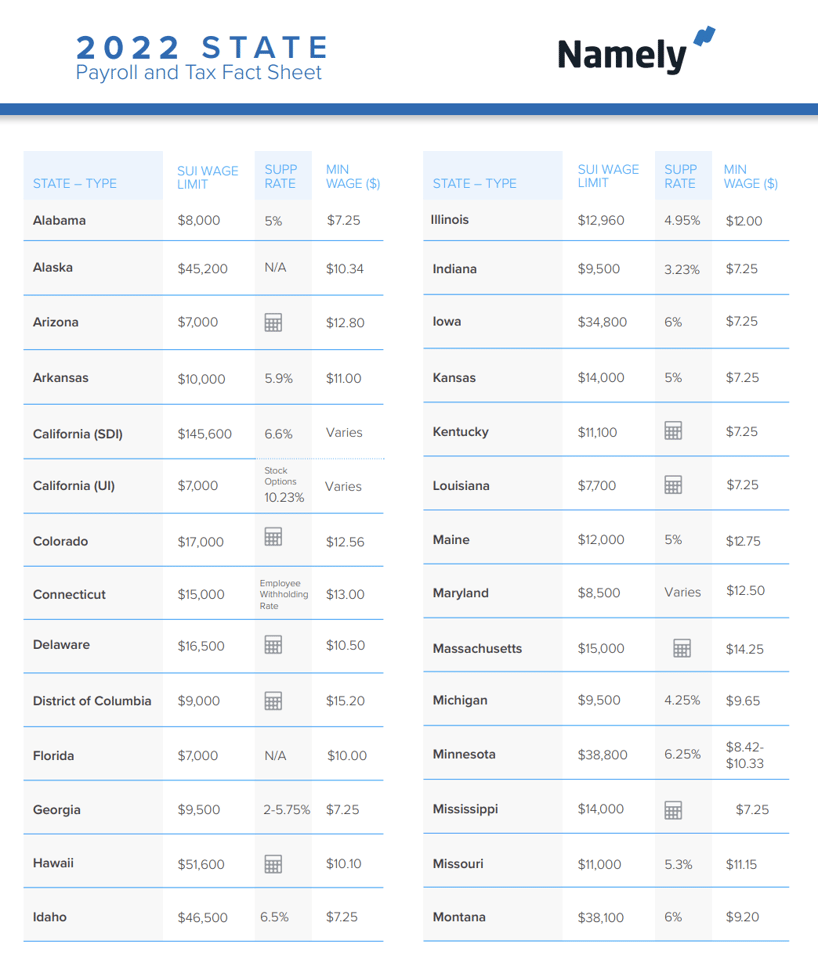 Get the latest news from Namely about HR, Payroll, and Benefits.
Thank you
We send out emails once a week with the latest from the Namely Blog, HR News, and other industry happenings. Expect to see that in your inbox soon!