By now, every employer's heard about it. We're in the times of The Great Resignation.
After a traumatic year that has most everyone confronting imbalances between career and life like never before, droves of people are now emboldened to quit their jobs in search of what they've been missing.
Higher compensation. More flexibility. A greater sense of fulfillment. Or all of the above.

Continued uncertainty has many, especially Millennials, the largest generation in the U.S. labor force, feeling an unprecedented urgency to pursue passions, take risks, and find purpose.
Or, in other words, the YOLO economy (you-only-live-once). In questioning what work means, how they are valued, and where they spend their time, many are asking themselves, "why not be happier right now?"
The question is: Is The Great Resignation real?
To find out, we've teamed up with the experts at Pave. In this eBook, we'll explore:
The data behind the Great Resignation

How to attract and retain top talent, despite the Great Resignation

How Namely and Pave can help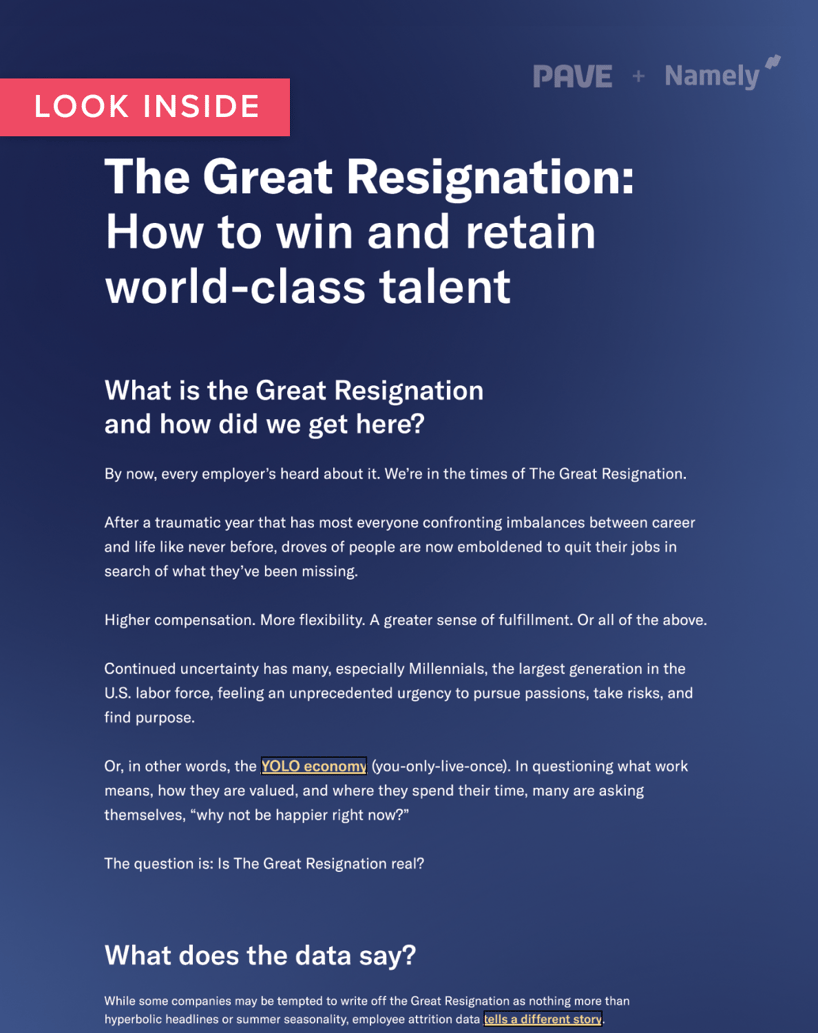 Get the latest news from Namely about HR, Payroll, and Benefits.
Thank you
We send out emails once a week with the latest from the Namely Blog, HR News, and other industry happenings. Expect to see that in your inbox soon!