From many companies returning to the office to the rapid rise of AI, HR teams had to be quick on their feet and revamp their strategies in order to attract and retain top talent.
One HR process in particular continues to stand out, having a significant impact on how long employees stay at a company: onboarding.
In this eBook, we'll recap the lessons we learned in 2023, and explore how you can apply them to uplevel your onboarding process and retain new hires in 2024.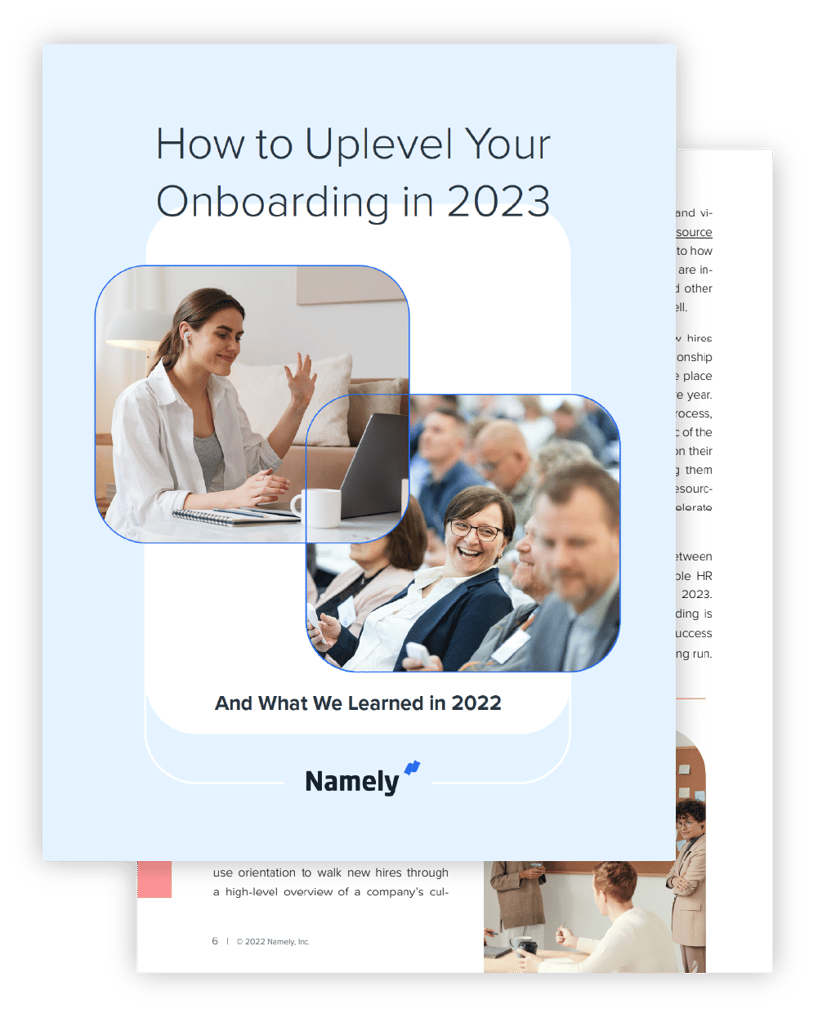 Get the latest news from Namely about HR, Payroll, and Benefits.
Thank you
We send out emails once a week with the latest from the Namely Blog, HR News, and other industry happenings. Expect to see that in your inbox soon!