Let's face it, performance reviews have earned themselves a bad reputation.
Many employees dread their annual performance review, and most managers view these reports as just another task on their to-do list.
What's important for managers to realize is how valuable performance reviews can be. In fact, companies who implement regular employee feedback have turnover rates that are 14.9 percent lower than for employees who receive no feedback.
When a manager puts in the effort to execute a well-planned performance review, it can actually make a difference in an employee's work ethic and have a positive impact on the success of the company overall.
In this guide, get all the information you need to measure and give employee performance feedback, set and track goals, build professional development plans, and ask for feedback on your management style!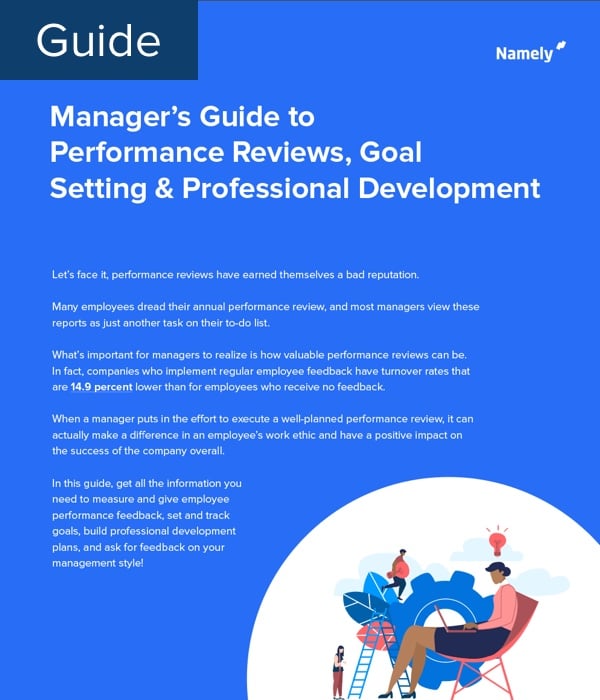 Get the latest news from Namely about HR, Payroll, and Benefits.
Thank you
We send out emails once a week with the latest from the Namely Blog, HR News, and other industry happenings. Expect to see that in your inbox soon!